• corona virus • covid-19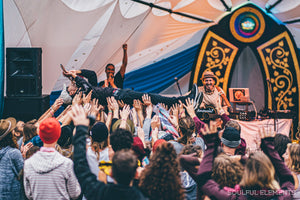 It's official.  We've all lived full enough lives to witness a global pandemic together.  Shouts to all the healers springing into action to help the sick, the hungry, the gig workers with canceled work, small businesses, friends and family members facing anxieties, and more.  Seeing how we all help our communities out has definitely been one of the most beautiful things for me to witness.  It is a time for us to shelter in place and be safe, but at the same time, make sure that nobody gets left behind.  In a global pandemic, this is easier said than done.  I ask each one of you to do what you can to support each other by either supporting / donating to those in need, or at least calling a loved one or neighbor to check in on them.  The whole "facetime," "zoomtime," "technology time", is a little strange but at least its a way for us to stay in touch during this shelter in place.  Meanwhile, remember  that the skys are clearer, the ozone is healing, and people are learning to be more resilient and sustainable.  Home gardens are multiplying, parents are homeschooling their children, and breaking bread over home cooked meals.  As we shelter in place, Mother Earth is healing herself.  Financially, cancellations of Audiopharmacy tours and shows have drastically affected our income.  We are working hard to help people and at the same time we're building our online store stronger for all to sustain through these rough times.  If you are in need of audio production, online workshops, resilience Anti Viral Disinfectant Sprays, juice, and more, We gotchu!  Follow us on IG @thepharmshop and come shop often!  Hit us if you have any goods to sell as in our marketplace as well.  We're Thankful for your continuous support over the years.  In solidarity, Teao Sense & The Pharm.
---
• baile prescription • dj mixes • teao sense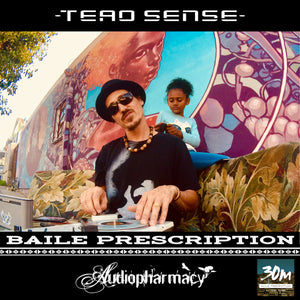 Download/purchase link here: https://audiopharmacy.shop/collections/new-singles-digital-downloads/products/teao-sense-baile-prescription-dj-mix Future Baile Funk/Trap healing with Teao Sense The Bay Area's Teao Sense brings some major heat for episode 014, Baile Prescription. Founding member of the multifaceted Audiopharmacy project, Teao presents a Future Baile Funk/Trap mix layered with live instrumentation, scratching, and original Audiopharmacy productions throughout. Teao creatively blends bass-heavy tracks with a host of guest features, including Desirae Harp, Ras K'dee, The Cardinal Project, Brass Medik, Marcos Odara, and Malka Lew. Audio healing at its finest. Tracklist: Ibeyi - Barasu-Ayo (Teao Sense Remix) Vhoor - Culture (Samba De Coco Remix) / (scratches of Peter Tosh) Hiram - Las...
---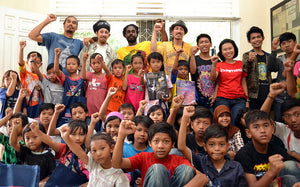 Welcome to our shop.  Please know that Audiopharmacy familia not only connects through music and art, but also through our inspiration for positive social change.  This is a Love movement. When you support a Love Movement, you are contributing to a multitude of good causes. Thank you for your continuous support.  If you would like to receive FREE downloads and discounted merchandise, please join the APP tribe by subscribing to our mailing list and following us on IG @audiopharmacy.  One Love / One Tribe!